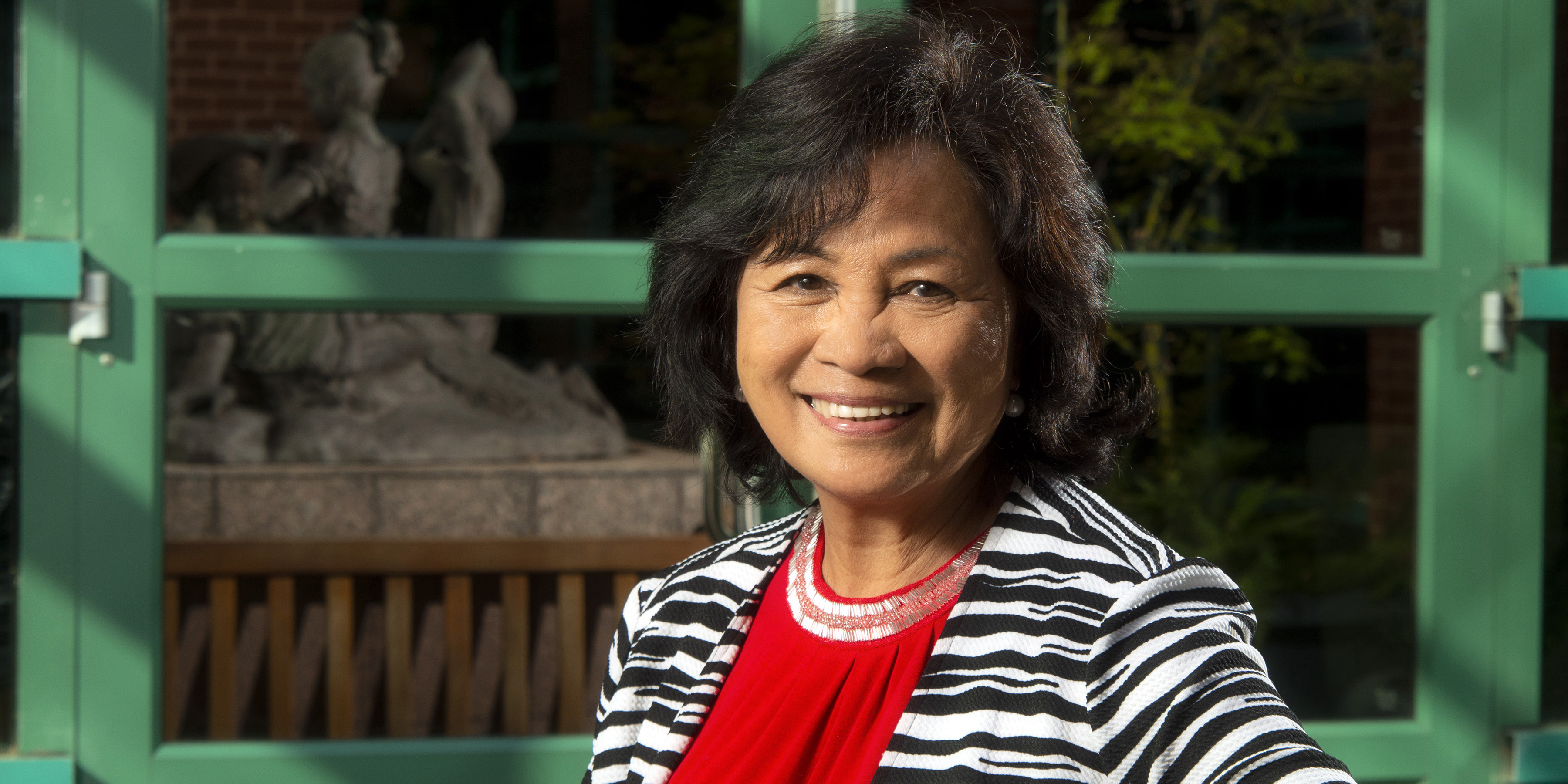 A dream fulfilled: Nelda Hope
As a girl growing up in the Philippines, Nelda Hope knew she wanted to be a nurse. 
"I always liked caring for people," she said. 
She had another dream, too – to work in the United States. And, in 1975, Hope got the opportunity to pursue her dream. 
Hospitals in the U.S. were facing a shortage of nurses, and many turned to the Philippines to fill positions. Hope had graduated with a BSN degree when the late Zerno Martin, who was a vice president with Spartanburg General Hospital, visited to interview nurses. She was among 16 nurses who came to work at Spartanburg General. 
Hope settled in Spartanburg along with several of the other Filipino nurses. She gained American citizenship, married and started a family. She also worked her way up the ranks at Spartanburg Regional Healthcare System. She served as continuing education coordinator before partially retiring in 2020. 
Along the way, Hope, who continues to work on an as-needed basis, has been a consistent donor to the Spartanburg Regional Foundation.  
"Donations to the Foundation do so much to help our community," she said. 
Hope is among the many Spartanburg Regional employees who supported the Foundation's annual employee campaign. For five years in a row, thousands of employees have given collectively more than a million dollars each year to support the health system and community wellness. 
"She is a wonderful example of our associates' commitment to others in need," said Shelly Sinclair, who heads up the employee campaign as Foundation senior director of philanthropy. "Nelda does great work to support the professional development of caregivers, and she's passionate about serving our patients and the community. On top of all that, she makes an impact as a Foundation donor." 
As she looks back on her life since coming to America nearly 45 years ago, Hope is thankful for the opportunities she's been afforded. And she has been dedicated to giving back.  
"Every day I pray, 'Lord, help me to give more,'" she said. 
Learn how to donate to the Foundation by visiting RegionalFoundation.com