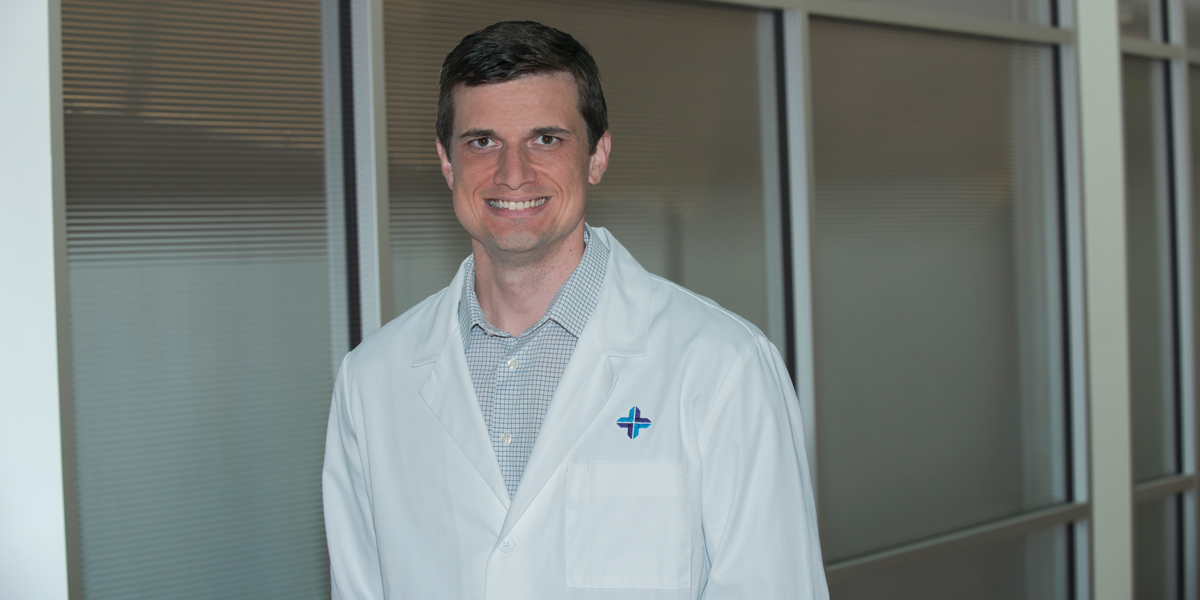 Dr. Patrick Bearden gives back through caring for underserved communities
Growing up in Rutherfordton, North Carolina, Dr. Patrick Bearden's family was hit hard by the 2008 recession. 
A graduate of the Edward Via College of Osteopathic Medicine (VCOM), Dr. Bearden spends time volunteering at St. Luke's Free Medical Clinic in downtown Spartanburg to give back. 
"I grew up in an underserved community. After the recession in 2008, my family got hit by that pretty hard, and I kind of relate to being in an underserved population and not having access to certain things," Dr. Bearden said. "So, if I can help volunteer in places to help alleviate that, it's my way of giving back." 
Dr. Bearden recently joined Medical Group of the Carolinas – Family Medical Center at Spartanburg Medical Center — Mary Black Campus. He was drawn to family medicine during clinical rotations at VCOM, where he helped patients with a variety of health issues and ages. 
"I think it was just the exposure to everything and then wanting to do everything. I just wanted to be able to do a variety of things rather than specializing in one thing," Dr. Bearden said. "I really enjoy interacting with my patients and helping them be as healthy as they can be and living their lives to the fullest." 
Gardening and healthcare 
Outside of medicine, Dr. Bearden enjoys hiking in the Blue Ridge Mountains, being outdoors, cooking and gardening at home. 
"We're just starting out. We have two raised vegetable gardens, and we have an herb garden. And then we have annuals and perennials," Dr. Bearden said. 
Tending to a vegetable or flower garden is an investment and a process, much like working on the health of a patient, he said. 
"I like investment in terms of just doing the research on something. If it's diabetes or if it's 'How do I make sure my peonies grow really well?' and then actually doing it and investing your time in it and then seeing the results of that," Dr. Bearden said. "With both things, sometimes it takes time." 
'A shared decision' 
Dr. Bearden and his wife live in Spartanburg with their 8-month-old daughter. His recent experience on the patient side of things, with his wife going through the labor and delivery process, helped fuel his desire to work with patients and take a shared decision-making approach.  
He said so much of working with patients is learning how to be an effective communicator. 
"In the end, it's their decision," Dr. Bearden said. "I can't force them to do anything, so I try my best to be a good educator so they're able to make the best decision for their health and for themselves." 
Dr. Bearden is now accepting new patients. Call 864-342-4000 today to make an appointment.