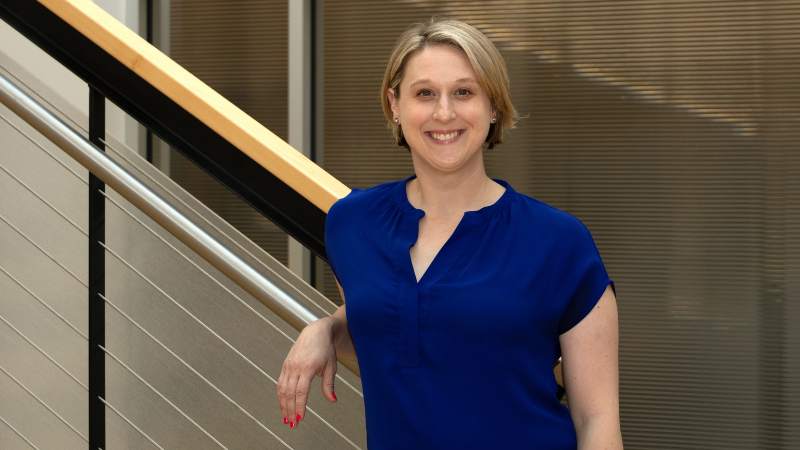 Dr. Michelle Huang building new residency program through Center for OB/GYN
Dr. Michelle Huang grew up playing sports most of her life.
There was something special to her about coming together as one to form a great team, she said.
The team aspect of medicine is what drew her to Spartanburg Regional Healthcare System, where she now spearheads a new OB/GYN residency program while also working as a physician for Spartanburg Medical Center – Center for OB/GYN.
"Why did I spend countless hours of my life playing sports? Where did that get me? What it got me was being able to work in a team with a bunch of different players, who all come from different backgrounds, who all have different skill sets, who all contribute in different ways yet work together as a unit," Dr. Huang said. "That's what sports taught me. This is what I do every single day."
Paving the way for new residents
Half of Dr. Huang's new role with Spartanburg Regional will be overseeing a new OB/GYN medical residency program with 16 new residents. The goal of the program is to meet the need for more OB/GYN physicians in the Upstate and retain new doctors. She said that goal was made clear to her when she interviewed for the position.
"It really helped me build a residency program with that idea in mind that our purpose was to have new doctors stay here, and keep them here, which is not always easy to do," Dr. Huang said. "We are integrating residents into the community from the start."
Common practices and techniques for medical education have changed in recent years, so Dr. Huang is eager to bring fresh ideas into the residency program that she can build from the ground up.
"A lot of things have changed regulatory-wise, which doesn't fit into these older ways of doing things," she said. "We can build in new ways of learning from the start and be innovative in education."
Embracing South Carolina
Dr. Huang came to the Upstate from Pennsylvania, where she worked as an OB/GYN.
She is married with three children, Cooper (9), Hudson (7) and Zoey (4). When the kids are not in school, they are learning to play musical instruments at the Lawson Academy of the Arts at Converse University in Spartanburg, she said.
Dr. Huang and her family love to hike and have already ventured out to see Paris Mountain State Park in Greenville County and Croft State Park in Spartanburg County.
"We're really excited about all the outdoor activities, and just to be a part of the community and get going," Dr. Huang said.