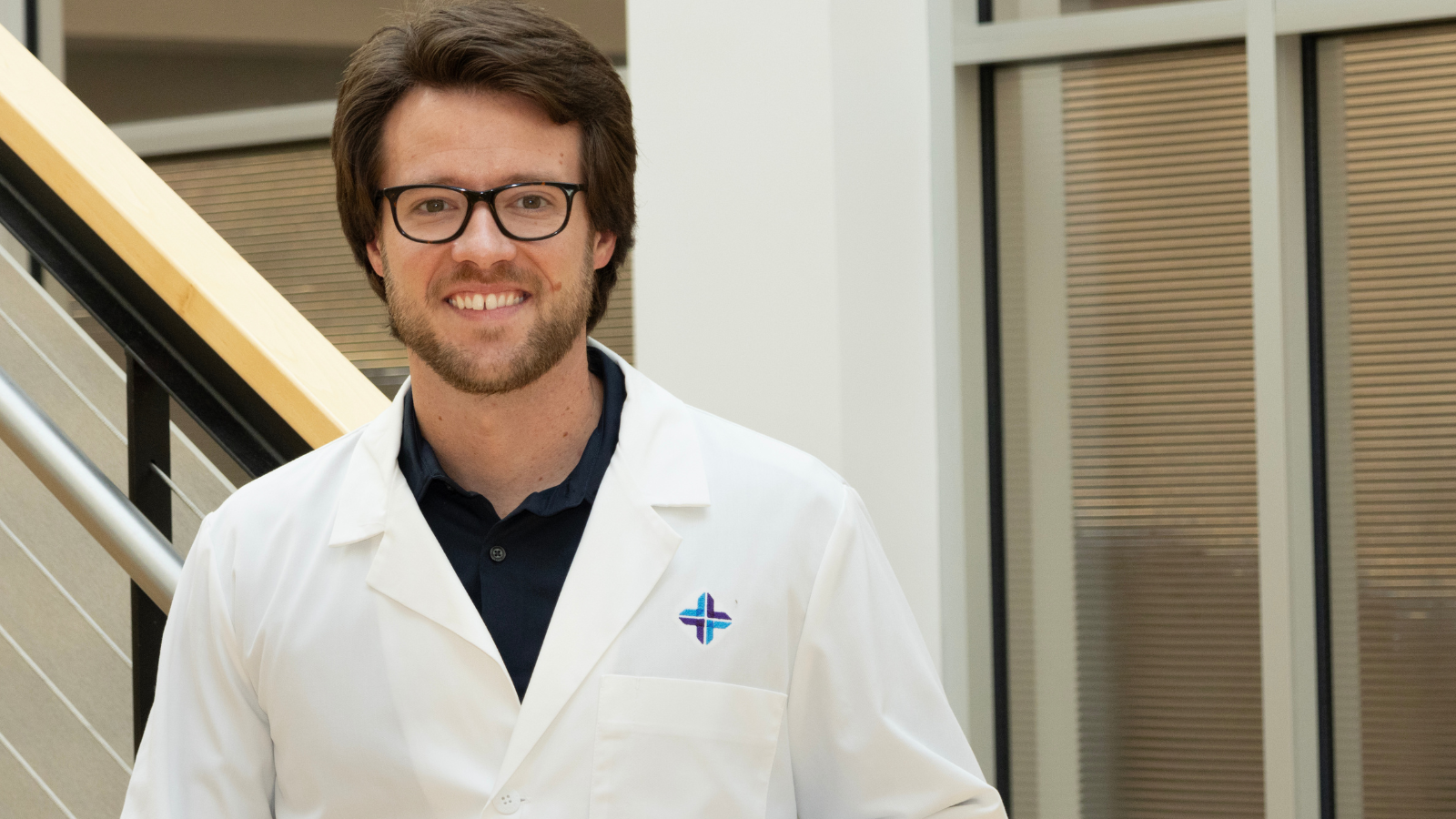 Dr. Joshua Holmes emphasizes deep relationships in family medicine care
Dr. Joshua Holmes first caught the desire to pursue medicine in his 10th-grade biology class. 
Learning about the complexities and systems of living organisms fascinated him. 
"Not just the human body but in plants and animals; it's so complex and awesome to see how it all works together," Dr. Holmes said. 
Now a family physician at Cherokee Medical Center – Immediate Care Center – Gaffney, Dr. Holmes looks forward to building new relationships with patients under his care. 
Dr. Holmes is a Clemson University graduate who received his medical training at the Medical University of South Carolina before going through a family medicine residency program at Self Regional Healthcare in Greenwood County. He has spent the past nine years caring for patients in Greenwood. 
Dr. Holmes enjoys the broad spectrum of care found in rural health settings. He also fills a need caring for the Spanish-speaking patient population since he is fluent in Spanish. 
He said he loves getting to know patients, their families and their goals. Leaving his former patients was challenging, but he is confident he will build connections with new patients and help them achieve their best health outcomes. 
"It takes a while to get to know them, but after you do, it's much more comfortable," Dr. Holmes said. "When I see that person's name on the schedule, it's not just, 'Oh, it's just another person coming in. I know that person. I know the things I need to talk with them about and know some of the personal goals we've discussed the past times I've seen them. I enjoy having that relationship." 
His philosophy on patient care centers on preventing illnesses, with the goal of not having to prescribe medicines to the patient unless necessary. 
Following a friend 
Dr. Holmes came to Spartanburg Regional Healthcare System primarily to follow a close friend, Dr. Joey DeStefano. Dr. DeStefano joined the system earlier this year and is a family physician practicing at ICC – Gaffney. 
The two met during residency in Greenwood, and their families have built a close-knit friendship ever since. 
"It's not often in life you have such close friends that you become like family," Dr. Holmes said. 
When he's not seeing patients, Dr. Holmes enjoys reading a good book, tending to his gardens, caring for his backyard chickens and spending time with his wife and two children. 
To make an appointment with Dr. Holmes, contact ICC – Gaffney at 864-489-3300.