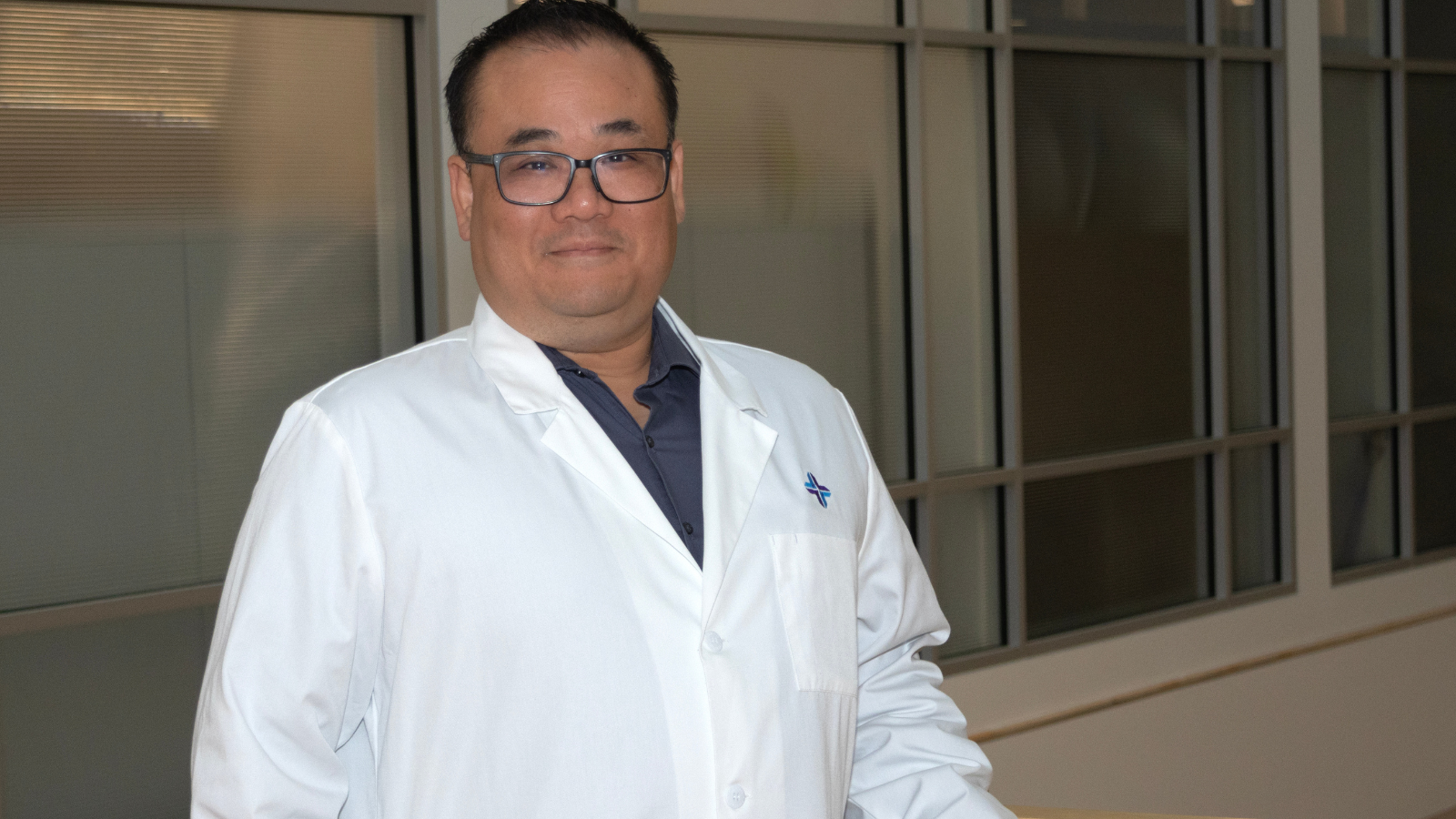 Dr. Herman Lo helps patients make healthy lifestyle choices in Union County
Dr. Herman Lo grew up helping out in his family restaurant, where he learned the value of hard work at an early age. 
Now as a family medicine physician in Union County, Dr. Lo uses that same mindset to help patients make healthy lifestyle choices, even when that means working hard to get to a desired outcome.  
Dr. Lo completed his family medicine residency at Spartanburg Regional Healthcare System and began accepting new patients in August at Union Medical Center – Center for Family Medicine. 
Working for better results 
Dr. Lo's focus is on improving patient outcomes. 
Rather than solely dispensing medications to treat symptoms, Dr. Lo prefers to work on the whole patient and help them change things like eating patterns, drinking behaviors and exercise. 
"You can't heal if you don't eat well, for example. If you're overweight or obese, your joints take a hit," Dr. Lo said. "It's a process for everybody. But the people who talk about and follow a healthy lifestyle, they're always ahead of the game in the healing process." 
Dr. Lo said making sure patients have what they need to succeed is important. 
"I like to think of myself as more of their coach," he said. "I'm giving them tools to improve, and ultimately, we need to work together to improve on whatever conditions we're dealing with." 
From Hong Kong to Spartanburg 
In the 70s, Dr. Lo's parents moved from Hong Kong to Canada, where he began helping them run their restaurant. 
In addition to a hard work ethic, he developed a passion for cooking, experimenting with new recipes that inspired him to eat healthier. His favorite thing to cook currently is a sous vide steak, a French recipe that involves tenderizing steak in a water bath with spices and seasoning before searing it to achieve a more tender cut of meat. 
In Canada, Dr. Lo went to college to study chemistry before moving to Chicago, Illinois to study human biology. He became a chiropractor in Chicago and provided chiropractic care in occupational therapy and physical therapy settings. 
Later, he decided to switch careers and became a medical doctor through Saba University School of Medicine before joining Spartanburg Regional's family medicine residency program. 
Outside of medicine, Dr. Lo loves to spend time playing sports and games with his 12-year-old son. 
He hopes to start a walking club in Union to encourage patients, and himself, to get outside and be active. 
To schedule a new patient appointment with Dr. Lo, call Union Medical Center – Center for Family Medicine at 864-429-8029.