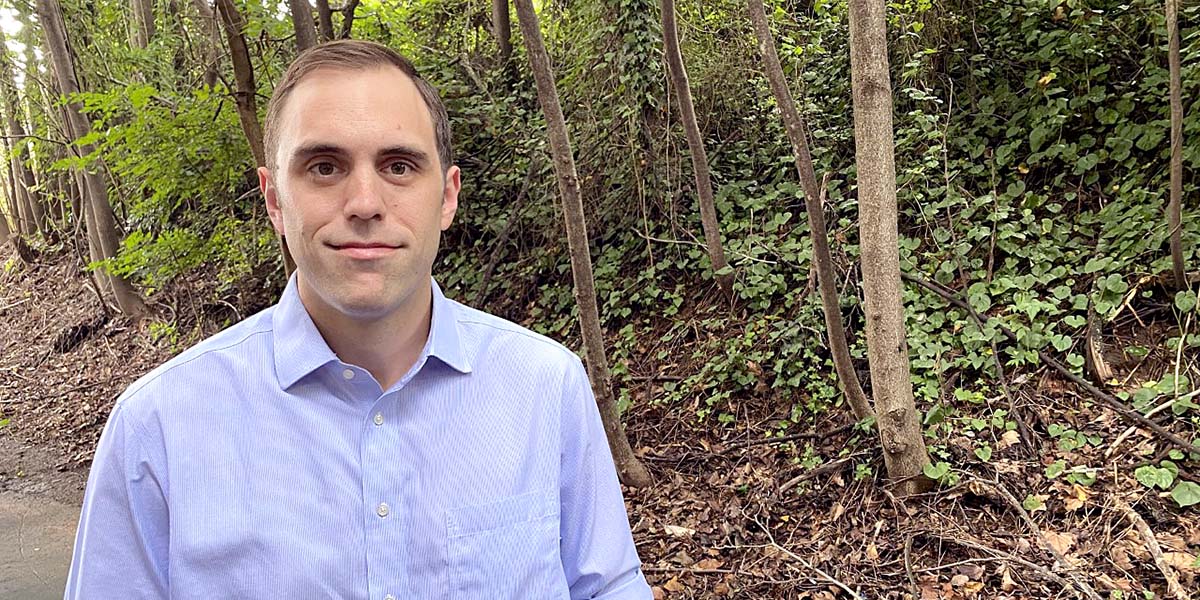 Dr. Briski: 'Do the right thing in the right situation'
It always happened. As a kid, David Briski, MD, lived on a farm in Wisconsin. His brother loved to drive the family tractor, but inevitably something would break.
Young David and his dad, a Navy veteran, would repair the equipment. In fact, they repaired everything.  
"I grew up building houses and fixing cars my whole life with my dad," Briski said. "Being on that side made sense." 
Today, Dr. Briski repairs broken bones as an orthopaedic surgeon with Medical Group of the Carolinas – Orthopaedic Surgery – Pelham.  
Changing dreams 
As a young person, Dr. Briski wanted to fly as a commercial pilot. While he was a student at the University of Wisconsin, Dr. Briski saw changes in the airline industry that led him to reconsider.  
With his father's encouragement, he took the college sciences he had been studying as a prelude to joining the Navy and aimed his sights on a medical career instead.  
It wasn't a huge leap – at the time, he was already working as an anesthesia tech.  
"I was 18," Dr. Briski said. "I didn't even realize what residents were." 
He dove into medicine with both feet. After earning his Bachelor of Science degree in biological sciences at the University of Wisconsin (where he graduated cum laude), Dr. Briski studied in Australia, at the University of Queensland's School of Medicine.  
Publishing and presenting 
Competition among international graduates was strong, so to stand out Dr. Briski focused on academic publishing and presenting. He lists 29 presentations and lectures on his resume, along with 10 publications and a book chapter he coauthored. 
At his first paper presentation, Dr. Briski took the lead quite unexpectedly.  
"The main presenter came up and said, 'By the way, I've had a patient complication. You'll have to present yourself,'" Dr. Briski said.  
He earned his medical degree in Australia. From there, he went on to become a clinical research assistant and then an orthopaedic surgery resident at Ochsner Medical Center in New Orleans. He completed his spine fellowship at New England Baptist Hospital.  
Mentoring, coaching and marrying 
Along the way, he mentored medical residents and elementary students. For four years, he served as an assistant football coach.  
"It's just something I've always done," Dr. Briski said. "Teaching, coaching and educating is something I truly love."  
All the while, he dated Patricia, the woman who would become his wife.  
"We were dating long distance when I was in Australia," Dr. Briski said.  
Today, they have three children and are looking forward to building a life in the Upstate.  
'Do the right thing' 
As part of MGC – Orthopaedic Surgery – Pelham, Dr. Briski's focus will be on returning patients to the quality of life they are accustomed to. 
The key to that involves always striving to "do the right thing in the right situation."  
It also means never losing sight of the patients and their goals. 
"They're people. They have families. They have lives. They have jobs," Dr. Briski said. "We get them back up and running. That's what we're supposed to do." 
Learn more about orthopaedic services with Spartanburg Regional.