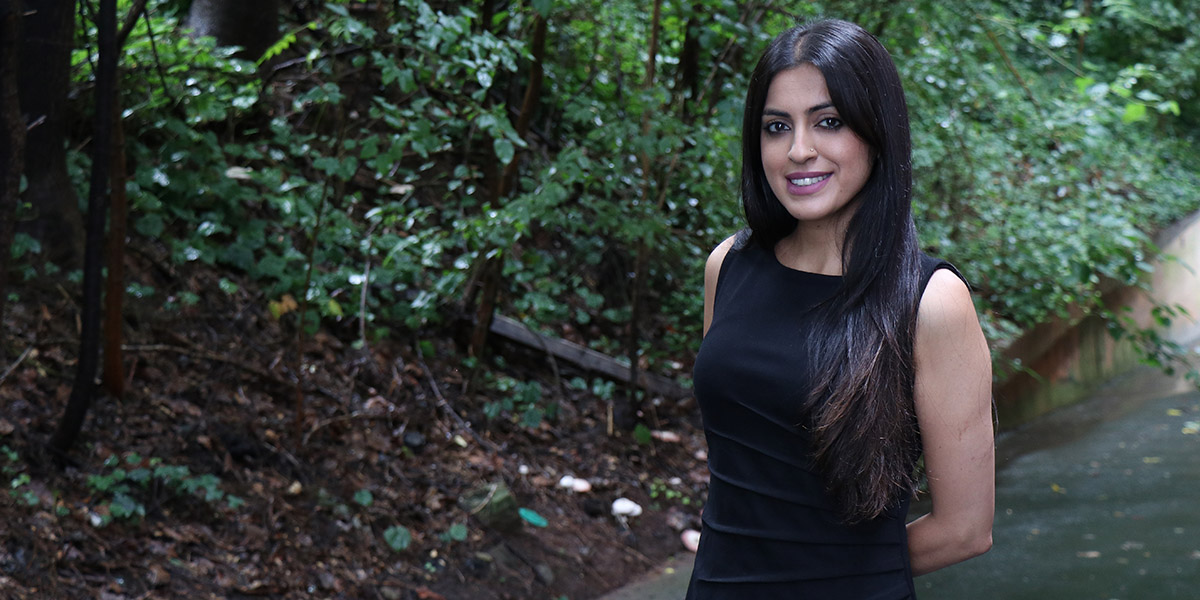 Dr. Ahmed works to empathize with the people she cares for
Growing up in Canada, Dr. Raabia Ahmed's entire family was served by one family medicine doctor. He was an older gentleman who understood the unique, powerful role a family doctor plays. Medical expert. Confidante. Health adviser.
He didn't realize it at the time, but he was inspiring a young girl's dream of becoming a doctor.
"He was so amazing," Dr. Ahmed said. "He was a huge inspiration to me."
Today, Dr. Ahmed is living up to her childhood inspiration's example as she serves patients at Medical Group of the Carolinas – Family Medical Center.
'We see it all'
Dr. Ahmed earned her doctorate at Windsor University School of Medicine in St. Kitts, West Indies, and performed her medical residency in Michigan, in the suburbs surrounding Detroit.
There, Dr. Ahmed volunteered to counsel patients with diabetes and provided after-hours care at a free medical clinic.
Then she returned to Ontario, Canada, as a family medicine doctor, where her role encompassed everything from routine patient visits to diabetes counseling to mental health care.
"No matter who they are, young or old, I enjoy the variety I see in family medicine," Dr. Ahmed said. "We see it all, so I'm very open-minded."
The importance of education
Education and health counseling are crucial parts of being a doctor, according to Dr. Ahmed.
"If you explain what's happening inside of them, then they start to make changes," Dr. Ahmed said. "When you don't educate, they don't know."
She prides herself on a comforting bedside manner.
"I work hard to put myself in my patient's shoes," Dr. Ahmed said. "I will sit there and ask questions until I understand them."
Dr. Ahmed discovered Spartanburg when her husband was recruited to work at a dental clinic here. They live downtown, where she is expanding a love of cooking, drawing and reading murder mysteries in her spare time.
"I just love it here," Dr. Ahmed said. "The people are just so friendly."
To schedule an appointment to see Dr. Ahmed, callMGC – Family Medical Center at 864-342-4000.