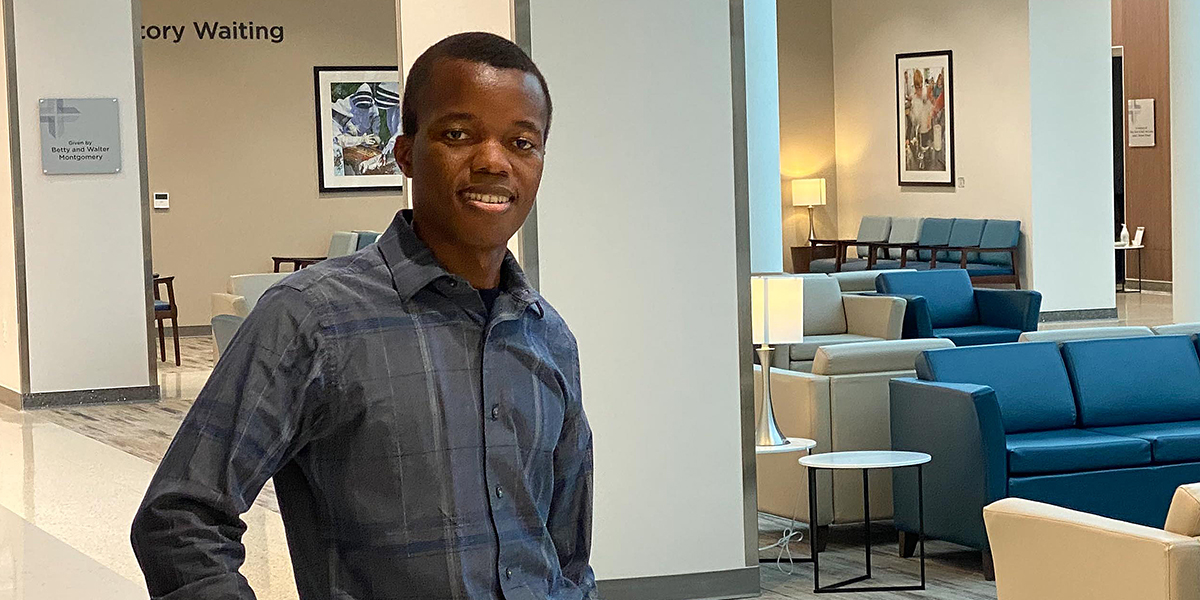 Dr. Adediran builds connections, partners with patients to fight cancer
By Alan Jenkins 
The fight against cancer can be grueling, for both the patients facing the disease and the doctors working hard to make a difference. For Dr. Samuel Adediran, there's one aspect of cancer care that invigorates him.  
"For me, it's the connection I have with my patients," Dr. Adediran said.  
Building relationships over months of treatments while doctor and patient stand together against cancer is what matters most to Dr. Adediran. It's that personal touch he brings to his patient care as part of Gibbs Cancer Center at Pelham and the SMC – Center for Hematology/Oncology – Pelham. 
From Nigeria to Kentucky 
Born in Nigeria, Dr. Adediran moved to the United States at the age of 18. Considering his college options, he had a friend tell him about Berea College in Berea, Kentucky.  
"It's a lovely, small city and a small Christian college," Dr. Adediran said.  
After earning his Bachelor of Arts degree in cell and molecular biology, he began his studies at Wright State University in Dayton, Ohio. After undergraduate, he was a research fellow at the University of Cincinnati.  
"During the week, I would be in the lab and on weekends I would shadow doctors," Dr. Adediran said.  
He performed his internship, residency and fellowship at Lehigh Valley Health Network in eastern Pennsylvania.  
As he studied, Dr. Adediran was drawn to medical oncology because it's "knowledge intensive." He enjoyed both lab work and working directly with patients. 
He published nine papers in an 11-year span, taking the lead on six of them. He contributed to a book on medulloblastoma (a tumor that begins in the brain or spinal cord).  
Filling a need 
His first clinical experience after his fellowship came at Riverside Health Network in Chesapeake, Va., where he managed cases involving breast, gastrointestinal, hepatobiliary and lung cancers, as well as benign and malignant hematology.  
He explored moving to South Carolina after talking with other medical oncologists at Gibbs Cancer Center.  
"I was looking for a place with great need for cancer doctors," Dr. Adediran said.  
And so, Dr. Adediran and his wife moved to Upstate South Carolina with their 2-year-old son.  
Dr. Adediran's clinical and research interests are genitourinary cancers – those of the prostate, bladder, kidney and testicles.  
He looks forward to building relationships here. The core of that effort centers on taking time with his patients and talking through any issues that arise.  
"That's what people want," Dr. Adediran said. "They don't want to feel intimidated by their treatments. People want to feel like you will listen to them and what they want."   
Need a consultation on your cancer diagnosis? Get a second opinion. Call 855-DNA-GIBBS.