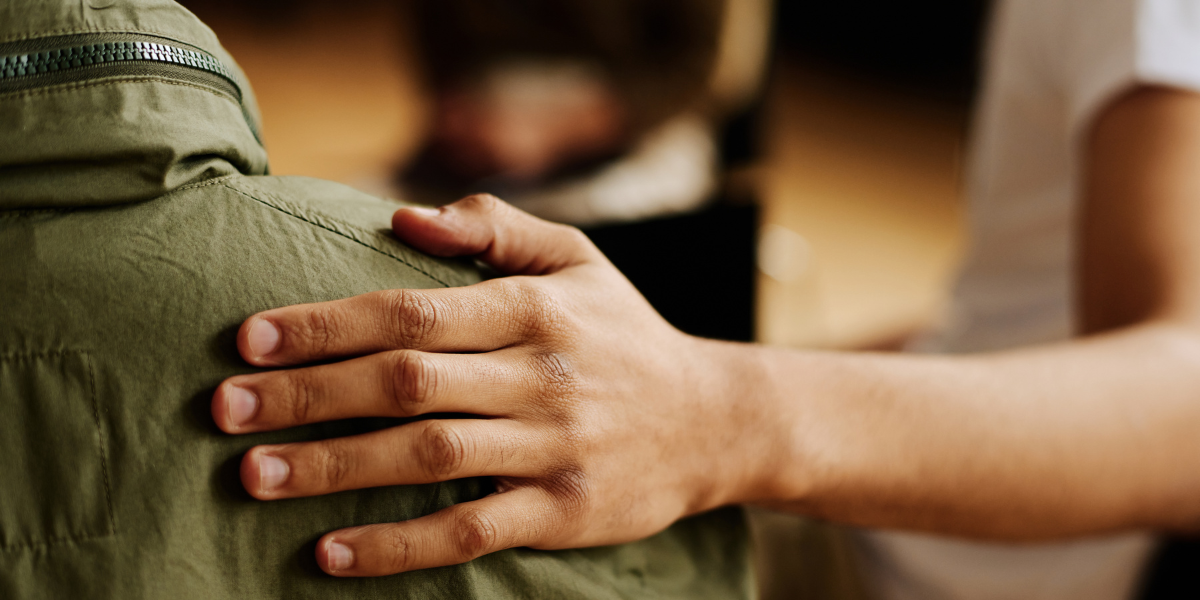 Discussing mental health is an important step in suicide prevention
Suicide, depression and mental illness can be challenging to talk about. The topics aren't light, yet the discussion is necessary to end the stigma and help those dealing with mental illness and depressive thoughts that can lead to suicidal ideation. 
According to the Centers for Disease Control and Prevention, suicide deaths increased from 48,183 deaths in 2021 to 49,449 deaths in 2022. More than 12 percent of adults 18 and over have regular feelings of anxiety, according to the CDC. Severe depression is a significant warning sign of suicide, according to Dr. Harold Fuller, a psychiatrist with Medical Group of the Carolinas – Psychiatry. 
Other warning signs include: 
not participating in usual activities 

talking about desires to be dead and drastic behavioral changes. 
Additionally, warning signs can include preparatory behaviors. 
"Sometimes, people will rehearse their suicide method or try to gather the means of committing suicide," Dr. Fuller said. He noted that the people closest to an individual displaying preparatory behaviors may notice those. 
Risk factors are more complicated than warning signs. These can include the presence of a severe mental illness, such as bipolar disorder or schizophrenia, or a substance use disorder. 
Stressors can also be a risk factor, such as a shameful event or major life stressor that causes the person to temporarily lose hope and believe that things are not going to get better, Dr. Fuller said. 
Resources for those in need 
With mental illness and substance use disorders being some of the top risk factors for suicide, it's essential to have resources in place for those in need. 
When someone you know is experiencing suicidal ideation, encourage them to seek resources that could help them receive treatment. 
Dr. Fuller noted that it is critical to have a safety plan in place when suffering from depressive thoughts that could lead to suicidal ideation. 
"The 988 crisis line is a very good resource for everybody, that does not depend on where you live or who you live around," Dr. Fuller said. 
In July 2022, the 988 Suicide and Crisis Lifeline became available to all landline and cell phone users. This line enables users who are suicidal or experiencing a behavioral health crisis to connect with a crisis counselor who can provide counseling, resources and referrals. 
Transportation issues can sometimes arise for those in need of behavioral health resources. 
Dr. Fuller said offering a helping hand, such as driving someone to an appointment or helping with daily tasks, can assist someone in crisis. 
"The main thing is, it never hurts to bring up the subject," Dr. Fuller said. 
Out of Darkness Walk 
Join Spartanburg Medical Center's Behavioral Health staff in supporting the Out of Darkness Walk for suicide awareness. 
The walk will take place Oct. 8 in Spartanburg. 
For more information, to donate, or to sign up and walk with the Spartanburg Medical Center – Behavioral Health team, click here. 
If you or someone you know is experiencing a behavioral health crisis or suffering from thoughts of suicidal ideation, please visit Go.SRHS.com/Mental-Health for more resources.