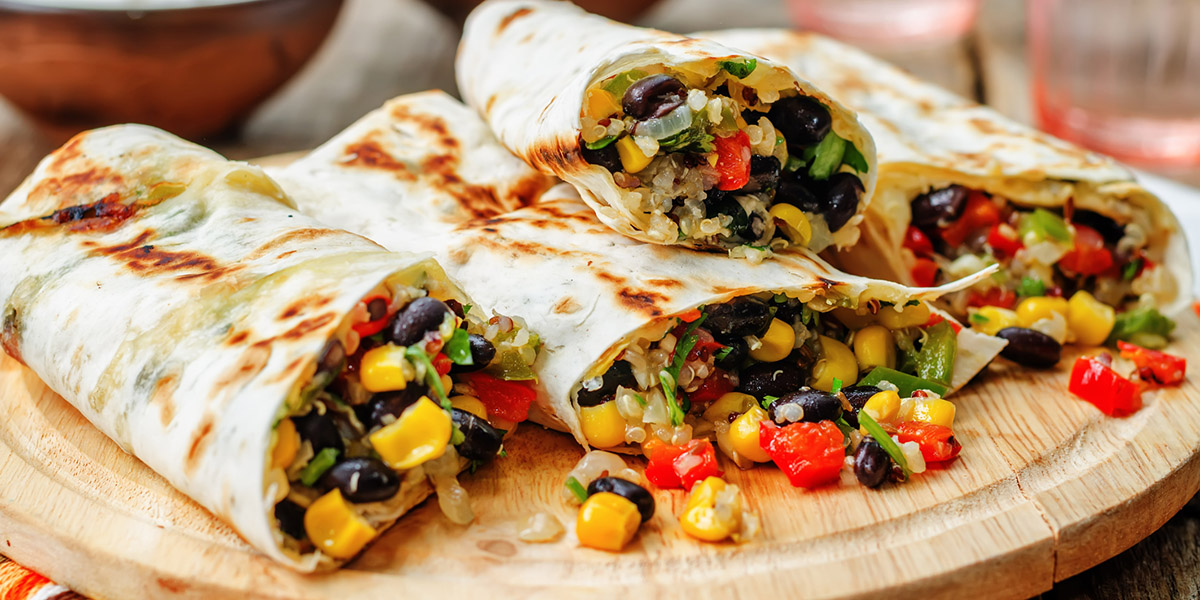 Delicious black bean burritos
Need a healthy dinner that tastes great? Exploring your vegetarian options? This great recipe, courtesy of Allrecipes.com, is a favorite of Sheryl Bankston, FNP-BC. 
Ingredients
2 tablespoon of vegetable oil
1 small onion, diced
1/2 green bell pepper, diced
1 teaspoon garlic, minced
1 can of reduced sodium black beans, rinsed and drained
1 can RO-TEL diced tomatoes with green chilies, undrained
1/2 cup frozen corn kernels
1/2 teaspoon cumin
1/2 teaspoon chili powder
4 ounces reduced fat cream cheese
1/2 teaspoon of salt (I don't add any salt)
2-4 flour or whole wheat tortillas
Directions
Wrap tortillas in foil and place in 350 degree heated oven. 
Heat oil in 10-inch skillet over medium heat. Place onion, bell pepper and garlic in skillet. Cook for 2 minutes stirring occasionally. 
Pour beans, tomatoes and frozen corn into skillet. Add cumin and chili powder. Cut cream cheese into cubes and add to skillet. May add salt if needed.  Cook for 2 minutes stirring occasionally. Spoon mixture into tortillas. 
May top with cilantro, cheese, salsa, sour cream, guacamole if desired. 
Source: Allrecipes.com