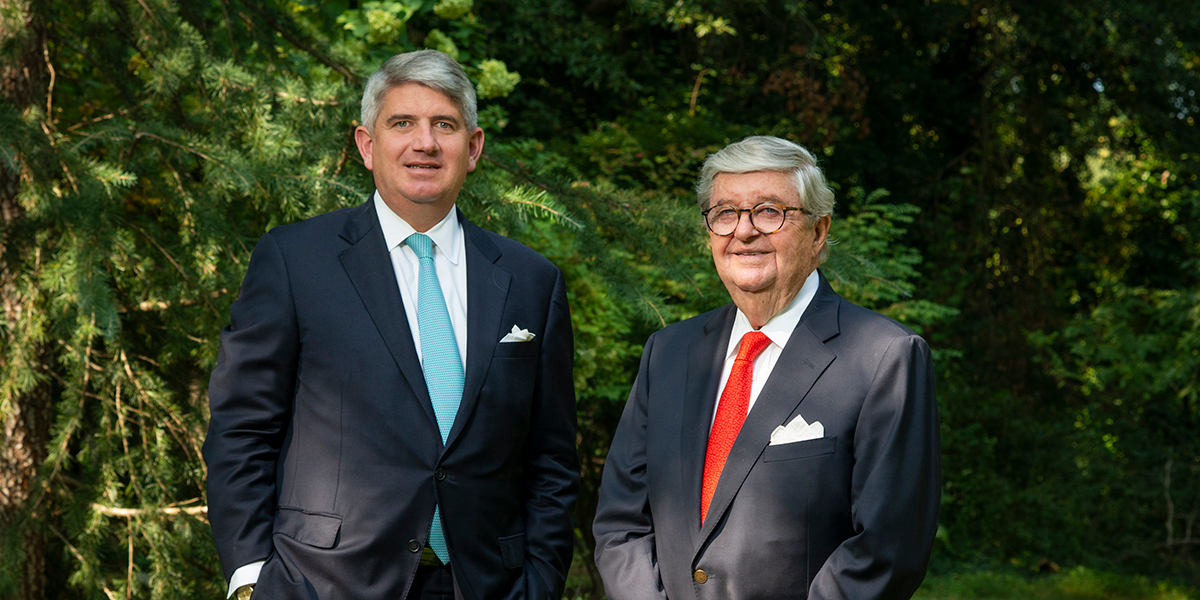 A Commitment Spanning Generations
Even as a child, Jamie Fulmer grasped that his father commanded the respect of others.
"I could see the admiration people had for Dad," he said. "He had expertise as a doctor and was committed to making our community a better place."
Jamie's father, Sidney Fulmer, MD, practiced as an OB/GYN, and he served as a leader in the local medical community. In the 1960s, he was part of the committee that oversaw integration of Spartanburg General Hospital. He went on to serve as chief of staff.
Dr. Fulmer has also been an active supporter of civic and cultural causes, holding volunteer leadership positions at key nonprofit organizations. "Medicine is a tough profession," Jamie said. "But that didn't keep Dad from being involved in the community."
In the late 1980s, Dr. Fulmer's dedication to the hospital and his deep philanthropic ties were instrumental in the creation of the Spartanburg Regional Foundation. He served on the Blue Ribbon Panel that established the Foundation and has been an enthusiastic supporter ever since.
He serves as a member of the Heart Division, which he has chaired, and has been a member of the Board of Trustees.
The Foundation's success has exceeded Dr. Fulmer's expectations. "When we started the Foundation, I never would have dreamed that it would grow the way it has," he said, pointing to the growth of the Foundation's general fund as well as projects that have advanced patient care.
Inspired by his father's example, Jamie has pursued opportunities to serve the community. He is a member of Spartanburg City Council and has served on numerous boards.
Since 2017, Jamie has served as a trustee of the Spartanburg Regional Foundation — serving at the same time as his father for two years. Being involved with the Foundation is a way for him to honor his father's legacy while helping to secure Spartanburg's future.
As partner in a recruiting firm, Jamie understands the importance of health care in attracting talented professionals and growing the economy.
"As our community moves forward, access to outstanding health care is essential," he said. "I am proud to be a board leader alongside my father to support health care in our community."
To learn more about Spartanburg Regional Foundation, please visit www.regionalfoundation.com.