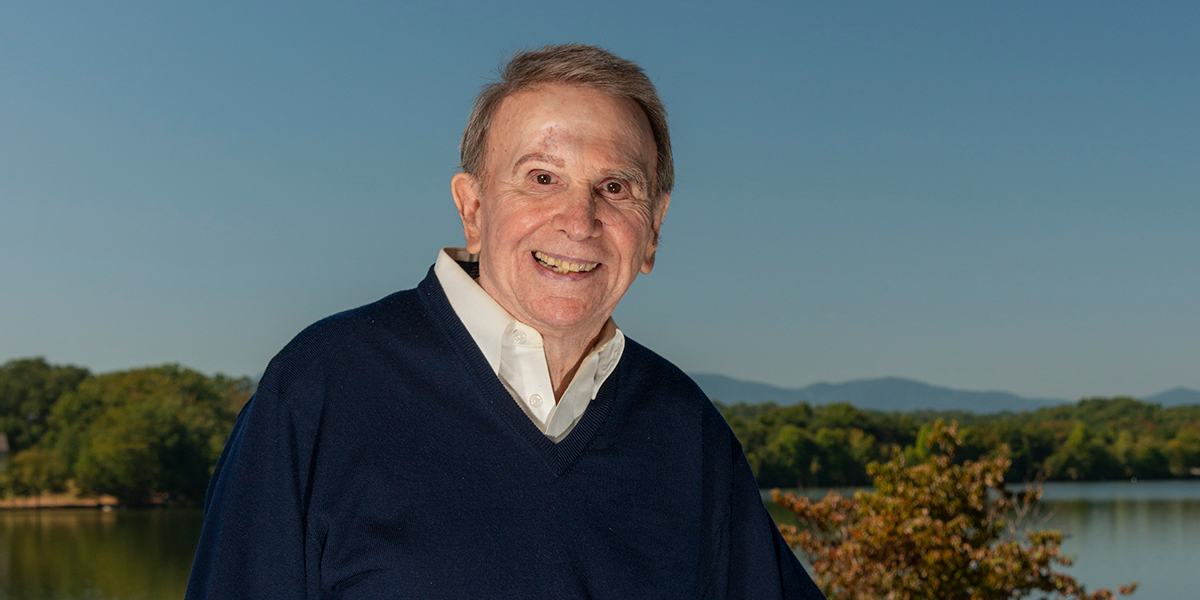 Commitment to Helping Others
Hal Warlick is one of those people who relishes being involved, making an impact in diverse areas of the community.  
He served on Spartanburg City Council in the 1970s. He enjoyed performing in the Spartanburg Little Theatre. In the late 1960s, he taught swimming lessons and was coach of the Spartanburg High School swim team.  
Warlick is a successful businessperson, has enjoyed an active role in his church, and currently serves on the board of the Spartanburg Area Mental Health Center. "It keeps me going," he said. "I like to keep busy."  
Warlick is also a longtime friend and supporter of the healthcare system.   
Along with his late wife, Betty, he supported the campaign to build the expanded Gibbs Cancer Center at Pelham. Warlick has also made numerous contributions to the general fund, which supports the annual grants program.  
Betty Warlick was a beloved leader at Spartanburg Regional Healthcare System and a Foundation trustee. In 2015, Hal established the Betty Warlick Nursing Scholarship Fund to support the educational and career aspirations of Spartanburg Regional caregivers.  
He has contributed to the fund each year. Scholarships from the fund have been awarded to several Spartanburg Regional nurses. "I have really enjoyed getting to meet the recipients," Hal said. "They've told me that the scholarship has meant so much to them." 
In her role as director of corporate education, Betty Warlick worked closely with the Foundation to coordinate numerous scholarship funds for Spartanburg Regional nurses.  
"It is fitting that Hal created a nursing scholarship in Betty's honor," said Shelly Sinclair, senior director of philanthropy. "We're so grateful for the many ways Hal has contributed to the healthcare system over the years."  
Warlick's support for Spartanburg Regional also stems from his experiences as a patient. "I have been treated very well, and I'm grateful," he said. "Spartanburg Regional is an important asset. I am proud to be part of the health system family." 
To learn more about Spartanburg Regional Foundation, please visit www.regionalfoundation.com.