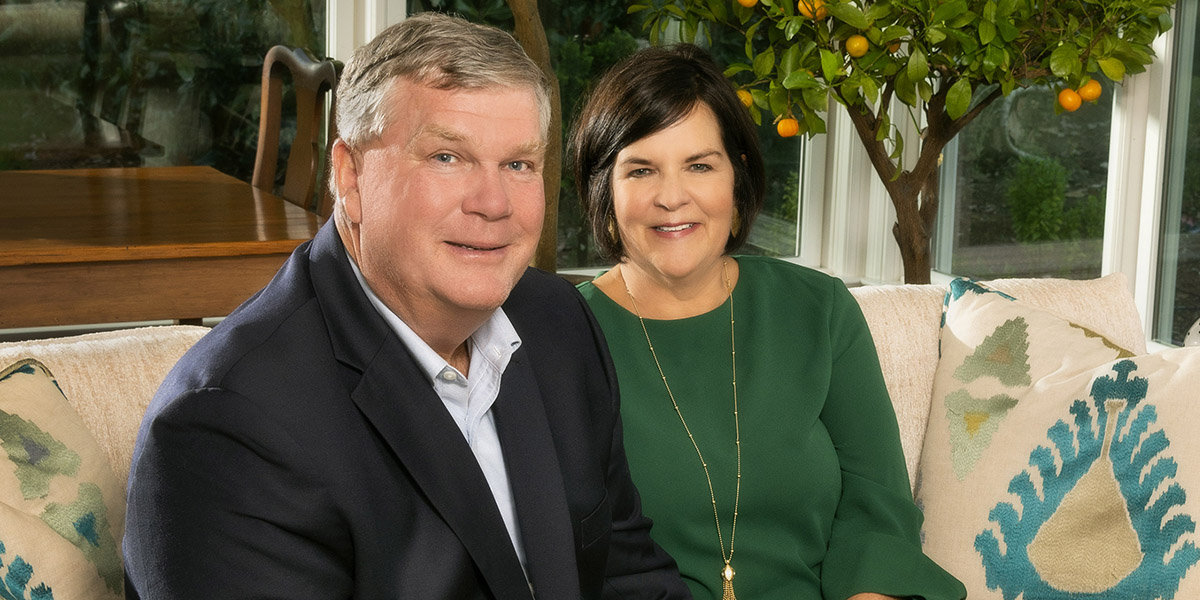 Byrd and Liza Miller
Commitment to community: Liza and Byrd Miller
Liza and Byrd Miller are longtime supporters of the Spartanburg Regional Foundation and Spartanburg Regional Healthcare System. But it was a cancer diagnosis that gave them a deeply personal perspective on the importance of unparalleled medical care. 
In 2016, Liza was diagnosed with breast cancer. 
"At first, you're just stunned and don't really know what to do," she said. 
But Liza was fortunate that a mammography screening at the Bearden-Josey Center for Breast Health detected her cancer early. Following a lumpectomy and radiation treatment, she is doing well now. 
Liza felt grateful and wanted to do more to give back. In 2018, she joined the Foundation's Cancer Division board. 
Byrd, meanwhile, has been a member of the Spartanburg Regional board since 2012 and later the Apella Health Board. He recognizes the impact of philanthropic giving to the healthcare system. 
"The advantages that the Foundation brings to the entire hospital system are remarkable," he said. 
Since joining the Cancer Division Board, Liza is pleased with the growth of the cancer program, including technology improvements and the growth of the mobile mammography program. 
"It is so important that we have excellent resources to promote prevention and early detection of cancer and to treat those who are facing a diagnosis," she said. 
Liza and Byrd grew up in Greenville and began dating in high school. They married after college and came to Spartanburg for his job in banking. 
"Spartanburg is home to us now," said Byrd, who has gone on to become chief financial officer and treasurer with William Barnet & Son, LLC. 
Byrd is excited about the direction of the healthcare system and its growing capacity to provide access to care in the Upstate. 
"A vibrant hospital system is the first sign of a thriving community. We're fortunate to have that here," he said. 
For more information on how to donate, visit the Spartanburg Regional Foundation.