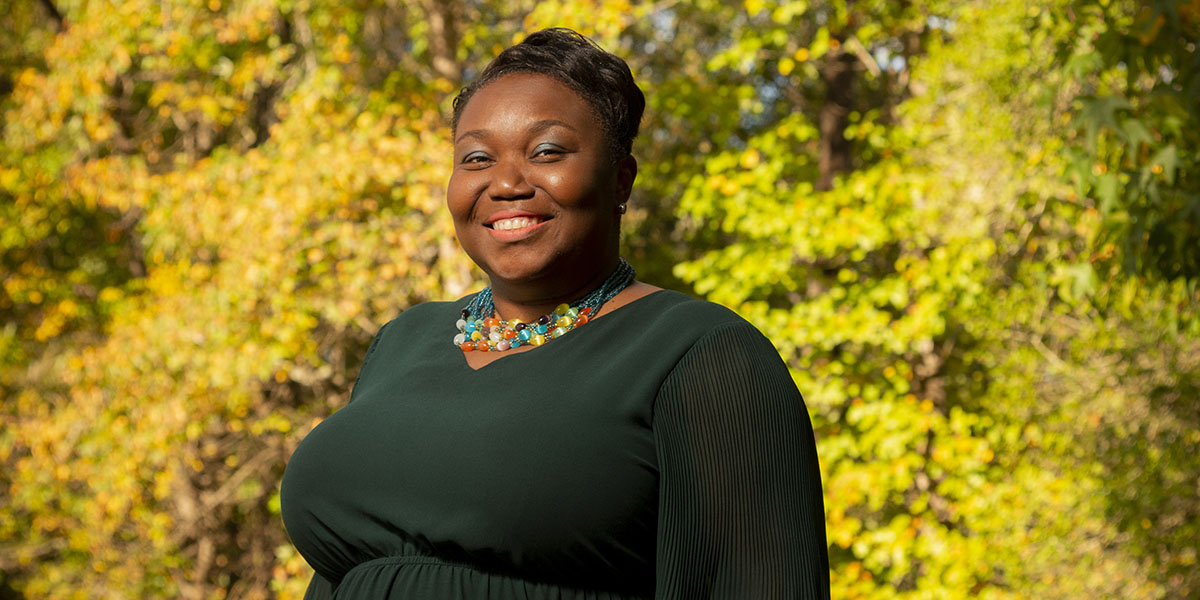 Collaborating to meet community needs
As a business consultant, writer of inspirational children's books and community leader, Marjorie Appiah enjoys "helping other people succeed."  
Appiah has valued the opportunity to serve as a Spartanburg Regional Foundation trustee and as a member of its grants committee. Serving on the grants committee "has given me the chance to learn more about the needs of people in our community," she said.  
"The Spartanburg Regional Foundation is helping tackle healthcare inequities and addressing specific needs through grants," said Appiah, who is serving as chair of the grants committee for 2022.  
Appiah noted that the grants program also helps local nonprofits establish a track record as they vie for other funding opportunities. "Receiving a Foundation grant gives them credibility," she said.  
Kristy Caradori, executive director of the Spartanburg Regional Foundation, said Appiah brings an important perspective to the grant-making process.  
"Marjorie has a passion for helping others, and she's a creative thinker. This combination is helpful as we work to increase access to care for those in need," Caradori said. "We look forward to her impact as a leader moving forward."  
Appiah grew up in Ghana and attended college in Baltimore, where she met her husband, Kofi Appiah, MD. They settled in the Upstate in 2007. Dr. Appiah is a doctor with Spartanburg Nephrology Associates.  
The Appiahs have instilled a commitment to giving back in their son, Adom. His sports-based nonprofit, Ball4Good, has raised money to support local causes. In 2021, Adom received the Billie Jean King Youth Leadership Award and the Heisman Trophy Trust National Scholarship.  
Marjorie's life experiences inform her critically acclaimed books for young readers. "I believe it's important for us to tell our stories," she said.  
It was storytelling that first inspired her involvement with the Foundation. She was a guest several years ago at An Uplifting Event, a luncheon to raise money to support the Bearden-Josey Center for Breast Health. At the luncheon, cancer survivors shared stories of perseverance and hope.  
Appiah was moved by their stories and decided to become a table host sponsor the following year. She joined the Foundation's Board of Trustees in 2019.  
"I have loved it," she said. "It's about being part of a team and collaborating to meet needs in our community." 
To learn more about the Spartanburg Regional Foundation, please visit regionalfoundation.com.