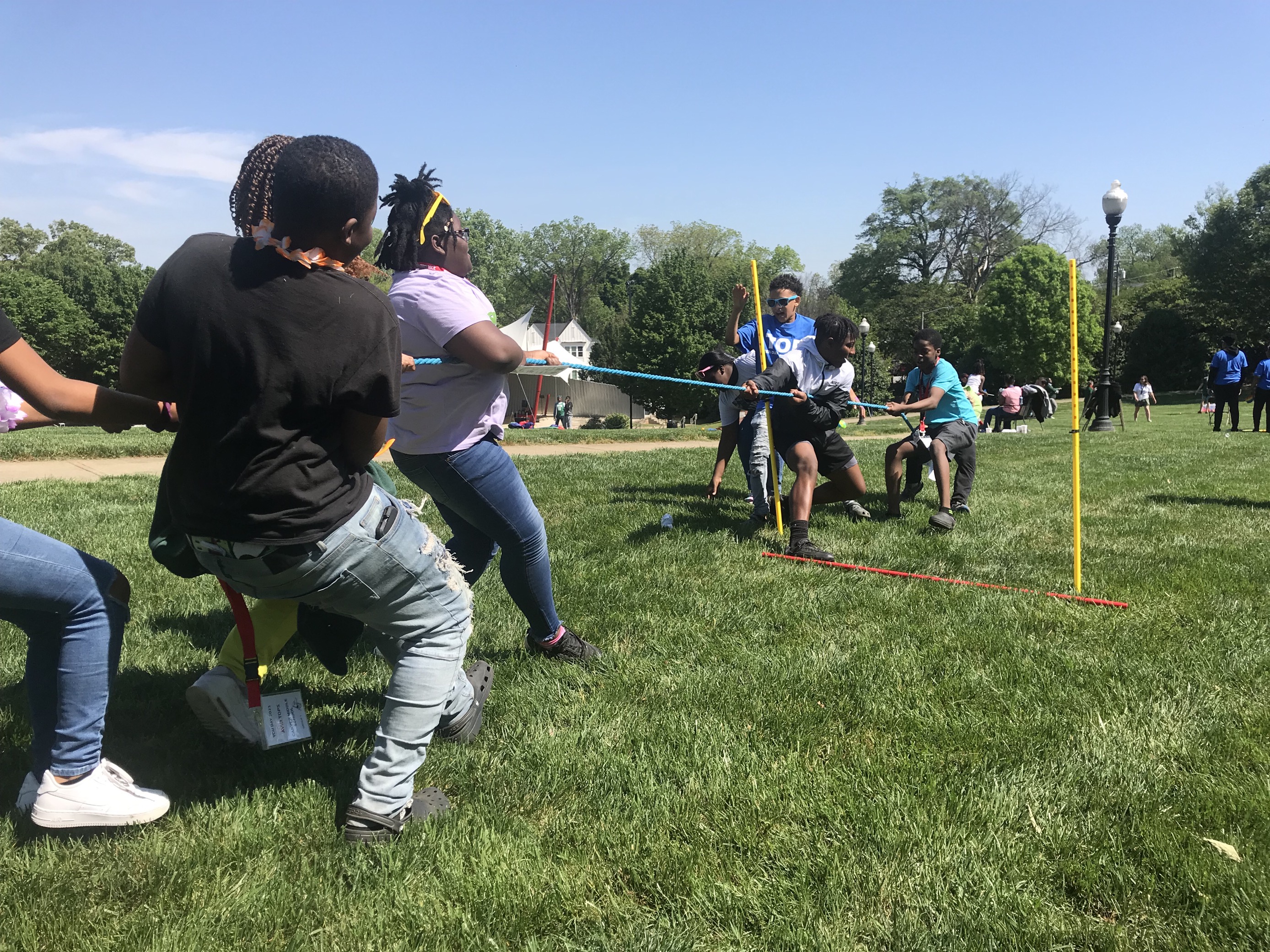 Children, teens celebrate year of accomplishments at 'You Day' 2023
About 300 middle and high school students transformed Spartanburg's Barnet Park into a fun and welcoming environment to celebrate teens and youth who have taken part in outreach and mentorship programs throughout the year.
The second annual "You Day" on April 21 was a chance for students to enjoy a day of games, activities, art, music and food after completing enrichment programs and service projects.
Connect Spartanburg, which supports community organizations and schools that build upon adolescent-friendly services and implement evidence-based interventions, brought together their funded partners to celebrate the amazing efforts of their youth.
Students in programs from across Spartanburg County enjoyed inflatables, yard games, air brush painting, food, music and more. This was a day of celebration for those in teen outreach and youth leadership programs who have taken part in helping facilitate educational programs and adolescent health and wellness resources.
"We're celebrating their service to the community and their mentorship," said Connect Project Coordinator Keith Hill Jr. with the Spartanburg Regional Foundation.
Hill said several awards were also given out to students and facilitators excelling in service and leadership. One program was selected as the Youth Program of the Year for their collective effort in service, leadership and creating a sense of belonging.
Olivia Martin, 18, is a Connect student ambassador and a senior at High Point Academy. She was among a team of students who helped organize this year's event.
"I've enjoyed being able to be a part of different organizations in the Spartanburg community that help young people and give out resources," she said. "I like being able to help out adolescents in the community and figure out ways to do it in an effective way."
Connect Project Director Polly Edwards-Padgett said Connect provides a federally grant funded adolescent health initiative that operates under an Adolescent Health Community Advisory Board, empowering youth to be healthy and thrive. The initiative has funded over $1.9 million in youth programming over the last three years.
"Connect's role is to ensure teens in Spartanburg have access to all types of services, supports and opportunities to be healthy and thrive," Edwards-Padgett said. "Today is about celebrating them, their commitment to their program, their service to their community and their commitment to their health."
For more information on Connect Spartanburg, go to www.connectspartanburg.org.