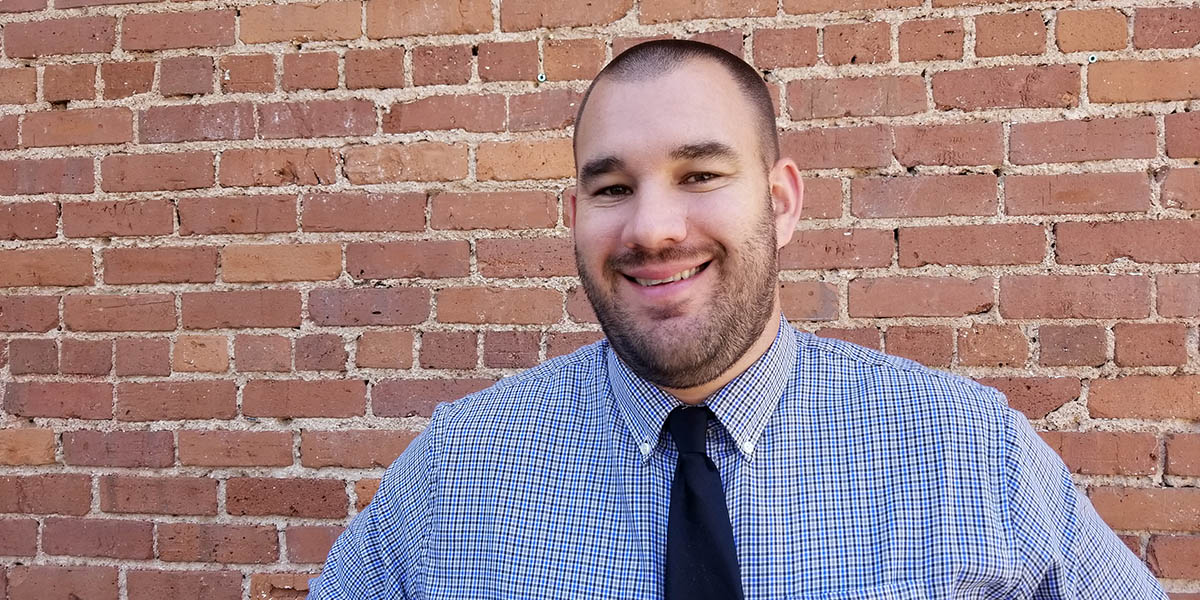 Bradley Horne, DO
Cancer diagnosis changes career path
While in school, Bradley Horne pictured himself becoming a sports coach.
Although majoring in athletic training, his career path changed during his senior year of college. 
"God had different plans. He wanted me to use the abilities he had given me to be a different type of coach," Horne said.
He changed his path after his mother was diagnosed with cancer.
"My mom was diagnosed with breast cancer by her primary care physician," Horne said. "She felt a lump and her physician was concerned. After a thorough evaluation by her doctor, she received her cancer treatment, or game plan. She has now been in remission for 10 years."
The primary care physician's role in diagnosing his mother with cancer made Dr. Horne change his path to medicine. 
"After seeing this, I saw how being a physician could affect the lives of so many people," said Dr. Horne.
As a doctor, Dr. Horne sees himself as a coach or a teacher to help patients through their life's journey.
"With family medicine, you see patients from the time they are born until they are 110," Dr. Horne said. "You're there to coach them along the way and give advice with both acute and chronic diseases."
Dr. Horne is the newest doctor at Cherokee Medical Center — Center for Family Medicine — Peachview in Gaffney.  He uses his medical knowledge, along with an extra emphasis on the musculoskeletal system, to help treat the "whole patient."
While studying medicine, Dr. Horne worked with Alzheimer's patients as a certified nursing assistant, or CNA, at an assisted living facility.
"Alzheimer's patients forget newer memories but remember the past," Dr. Horne said. "If you follow their conversation, you can learn more about the patient, which helps you learn about a patient and better communicate with them. It's about meeting a patient where they are, to get them where you — and ultimately they — want to be."
Working as a CNA gave Dr. Horne a different view and respect for all levels of medicine.
"It's hard work, but rewarding," Dr. Horne said. "It gave me a deeper respect for RNs and CNAs, and it teaches you to be patient with people."
As a former athlete, Dr. Horne continues to stay active to keep healthy to encourage his patients.
"If I have Type 2 diabetes and am overweight, a patient isn't going to listen to advice I don't follow myself," he said. "I try to share my knowledge of exercise and nutrition with my patients."
Though he hails from the Wilmington, N.C., area, Dr. Horne is familiar with the Upstate after studying at Edward Via College of Osteopathic Medicine-Carolinas Campus and completing his residency at Spartanburg Regional. He, his wife and three children live in Boiling Springs.
To make an appointment with Dr. Horne, call 864-489-2400.