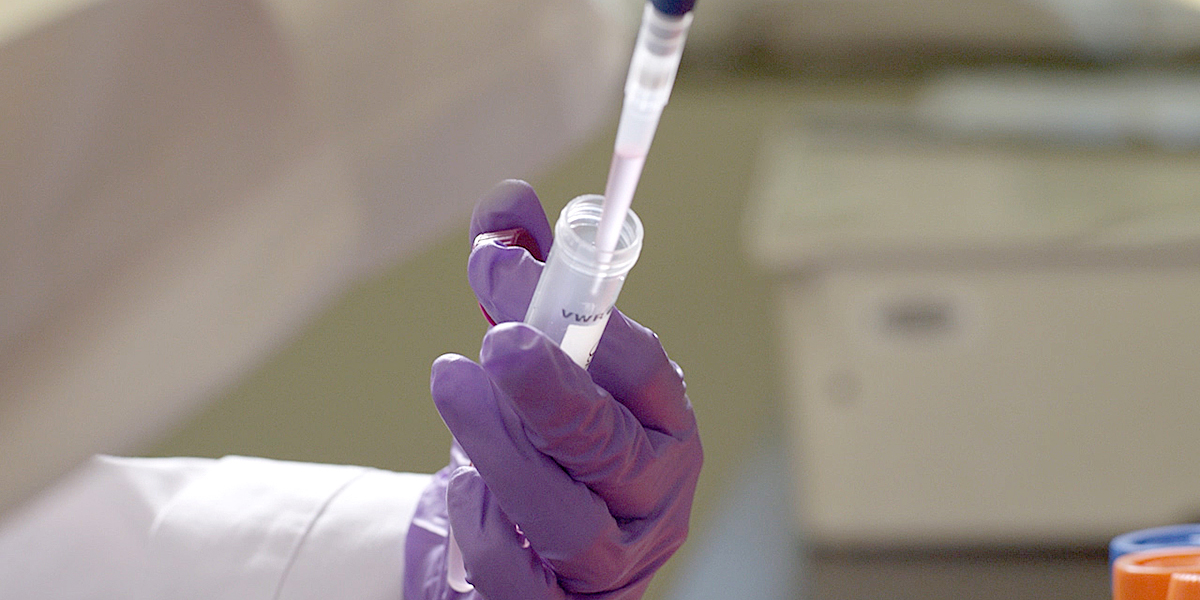 Cancer center builds biobank
Better treatments. More effective medicine. A single blood test to identify the presence of any cancer.
They're all goals of the modern cancer researcher. At Gibbs Cancer Center & Research Institute, the efforts to build a research lab are intense and the commitment toward those goals is unparalleled.
Gibbs researchers have begun building a biobank as an essential step to improving their work.
In a biobank, researchers gather cancer tissue samples from a number of different patients and store them. Later, these specimens are used as part of a researcher's work.
"We had to build a biobank here to supply this laboratory with the basic human tissues needed for research," Timothy Yeatman, MD, said. Yeatman is president of Gibbs Cancer Center & Research Institute.
The samples come from tissues that would ordinarily be discarded, such as the excess tissues from surgical removal of tumors.
These specimens, together with clinical data about the patient the sample came from, offer an invaluable resource for researchers trying to identify biological traits that could help guide decisions on the best treatment options for each patient.
The idea would be to have hundreds, if not thousands, of tumor samples from patients, which provide more information than cells that have been carried for years in the laboratory.
"The tumor samples allow us to derive the basic components of the cells and include DNA, RNA and protein," Yeatman said. "When we get the DNA out of these cells, for example, we can start looking at the mutations in those tumors that drive those tumors."
Understanding those mutations is key to creating drugs that can target and attack specific cancer tumors – a goal of cancer treatment known as precision medicine.
Learn how this research could lead to a single blood test to identify cancer.
The biobank will eventually contribute to most of the research performed at Gibbs, including a groundbreaking national clinical trial for the development of a screening test that can identify any cancer.
Currently, there are standard screening tests for a handful of tumor types. There are no tests, however, for pancreatic, liver or brain cancers.
GRAIL, Inc., a biotechnology company based in Menlo Park, Calif., is spearheading the effort for a "pan cancer screening test," and Gibbs is a part of that work.