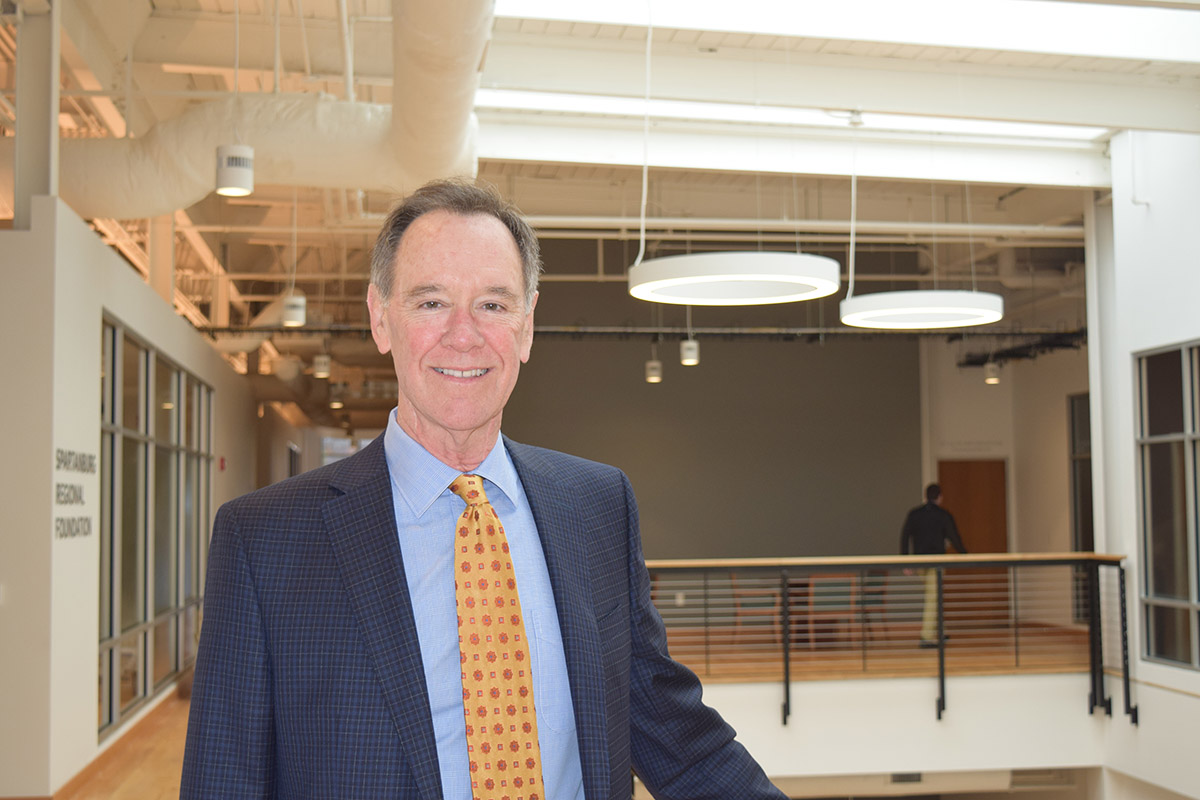 Bill Burton
Burton receives Spartanburg Regional Foundation honor
Bill Burton is known around Spartanburg for his involvement with great food.
After graduating from Clemson University, Burton began a career in the restaurant business. He led his own company, Café Enterprises, Inc., which operated the Fatz Café restaurant chain. He sold the company in 2008 and is now an investor in Willy Taco and FR8yard.
Burton's success has extended into another area – philanthropy, as demonstrated by his unwavering support for the Spartanburg Regional Foundation.
The Spartanburg Regional Foundation inducted Bill Burton into the Robert H. Chapman III Leadership Society during its annual board of trustees meeting in December.
The honorary society was established in 2019 to recognize community members who have served two or more terms as Foundation trustees.
During his tenure with the Foundation, Burton served in many leadership roles including chairing the board in 2018, as well as prior terms as chair of the grants committee and the investment committee.   
"Bill's leadership and generosity have been so important to the Foundation," said Executive Director Kristy Caradori. "His experience in business and his focus on organizational culture and teamwork were extremely valuable as the Foundation grew and continued to meet new goals."
Burton is excited to be part of Spartanburg's upward momentum.
"Our community is in a renaissance, and if we continue to do the right things, the ceiling is unlimited," Burton said. "Investing in health care is an important part of our ongoing success."
The Robert H. Chapman III Leadership Society honors the legacy of Rob Chapman, who was an influential businessman and philanthropist in the Spartanburg community. Chapman was a two-time Foundation board member and a tremendous supporter of both Spartanburg Regional Healthcare System and community wellness projects.
Burton is the sixteenth person inducted to the Leadership Society. 
Learn more about Spartanburg Regional Foundation by visiting regionalfoundation.com.