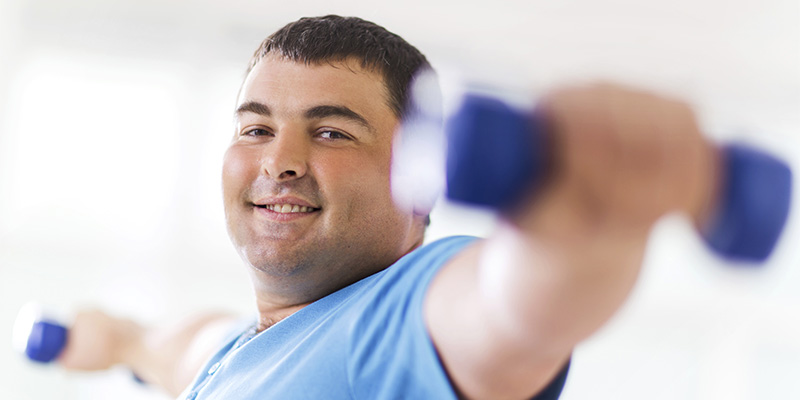 Beyond the resolution: Keep your exercise goals past January
For many people, a new year offers opportunities for a fresh start, so they make resolutions they hope will change their lives for the better.  
However, despite their best efforts, most will fail at keeping those resolutions. But why?  
"One of the most common mistakes adults make in attempting to keep their fitness resolutions is that they do it alone," Gary Hazelwood said. "They don't have the proper knowledge when it comes to training."  
Hazelwood knows a lot about training; he is the leader of the sports performance team at Spartanburg Regional Healthcare System's Sports Medicine Institute.  
The Sports Medicine Institute offers private training sessions, and its coaches work with people of all fitness levels.  
"Sessions allow people to exercise alongside a coach, so they don't have to figure out the right fitness plan on their own," said Caroline Corbin, a sports performance coach.  
"We can do whatever fits their needs, so we always start by asking them, 'what are your goals?' 'What are you wanting to achieve?'" Corbin said.  
Personal trainers help people reach their goals by incorporating a mix of cardio workouts, core activities and more. Corbin said that after the first workout session, coaches will build a customized exercise plan that suits the particular person, their fitness level and their goals.  
It can be hard to make those New Year's exercise goals stick long-term, which is why having private coaches along the way helps keep the motivation going.  
"I know that some people will have a really good start for the first couple of weeks, and then it starts to fall off," Corbin said. "I always recommend having a coach or a trainer for accountability, so you know a person is waiting on you, so you have to show up."  
For more information on the Sports Medicine Institute or to sign up for a private session, call 864-560-5700.