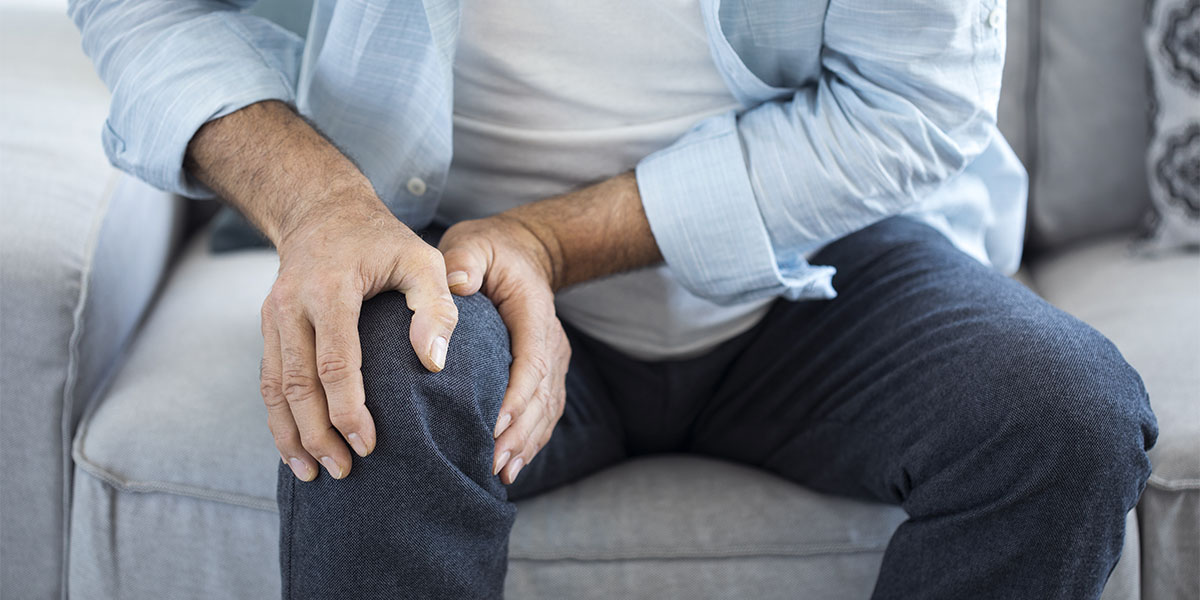 Aging population drives total knee replacement boom
Total knee replacement surgery is the most common inpatient surgery for middle age and older Americans. National data show that the number of total knee replacement surgeries has more than tripled since 1993, climbing to nearly 700,000 a year. The number of total hip replacements has more than doubled in the past two decades.
And people are having these surgeries at younger ages than they did in the past, according to the National Hospital Discharge Survey (NHDS) of the National Center for Health Statistics (NCHS), which reported on trends of the surgery in the most recent decade in which these statistics are available, 2000-2010.
Joint replacement surgeries will continue to increase through 2030 because of the aging baby boomer population and the rise in adult obesity, says Frank Armocida, MD, a joint replacement surgeon a Medical Group of the Carolinas – Orthopaedic Surgery – Pelham.
"It's a degenerative process," Armocida said.
Joints begin to wear out as people age, gain weight, become inactive, and experience minor traumas over the years.
Research has shown that people who have joint replacement at younger ages tend to have higher body mass indexes (BMIs) than those who have these surgeries later in life. This suggests that people who are overweight are at greater risk for knee osteoarthritis and joint replacement surgery. They're also at greater risk of complications from surgery, Armocida said.
"One of the bigger issues we see is increasing weight and the stress it puts on the joint, leading to joints wearing down," he said.
For people considering total joint replacement, the main thing to keep in mind is that surgery is the last option to consider. When people have joint pain and discomfort, they first should try to change their lifestyles. They need to become more active, lose weight if that's a factor, and keep their muscles strong through exercise, Armocida advises.
5 things to know about knee replacements
If these changes do not work or if they are unattainable, then medication is the second option. Total replacement surgery should be considered only after lifestyle changes and medication, including anti-inflammatories, fail to help the person return to the daily activities they once enjoyed.
Surgery works. People often can return to activities they had been avoiding because of pain and debilitation. But it requires patients to be committed to their recovery, and that's not easy.
"It takes a real commitment on the part of the patient to participate in therapy, which is just as important as the surgery itself," Dr. Armocida said.
"Most folks do very well and are quite pleased with their results. Some commonly say they wish they had done it earlier." he said.
There are alternatives to total knee replacement.  If the arthritic changes are confined to one area of the knee, patients may be candidates for partial knee replacement. 
"With partial knee replacement, only the portion of the knee that is arthritic is selectively replaced," Armocida said.  "Studies would suggest that people with a partial knee replacement have a little easier time with recovery and less blood loss.  And studies show that people's perception of the knee might feel a little more normal, so there are benefits to these procedures."
But each patient's case should be evaluated for what would work best for that person. In some cases, the knees are too worn out for partial replacement to work effectively.
With the advancement of perioperative pain control techniques, younger, healthier, and more active patients may even be candidates to have their joint replacement surgery performed as an outpatient.  "At the Surgery Center at Pelham, we have been performing outpatient joint replacement surgery successfully for the last few years.  The patients are able to have their surgery and walk out of the Center the same day," Armocida said.
Every patient considering joint replacement surgery should have a conversation with the surgeon and participate in the facility's education session, such as Pelham Medical Center's  "Joint Camp."
"This helps mitigate some of their anxiety over surgery," Armocida said.