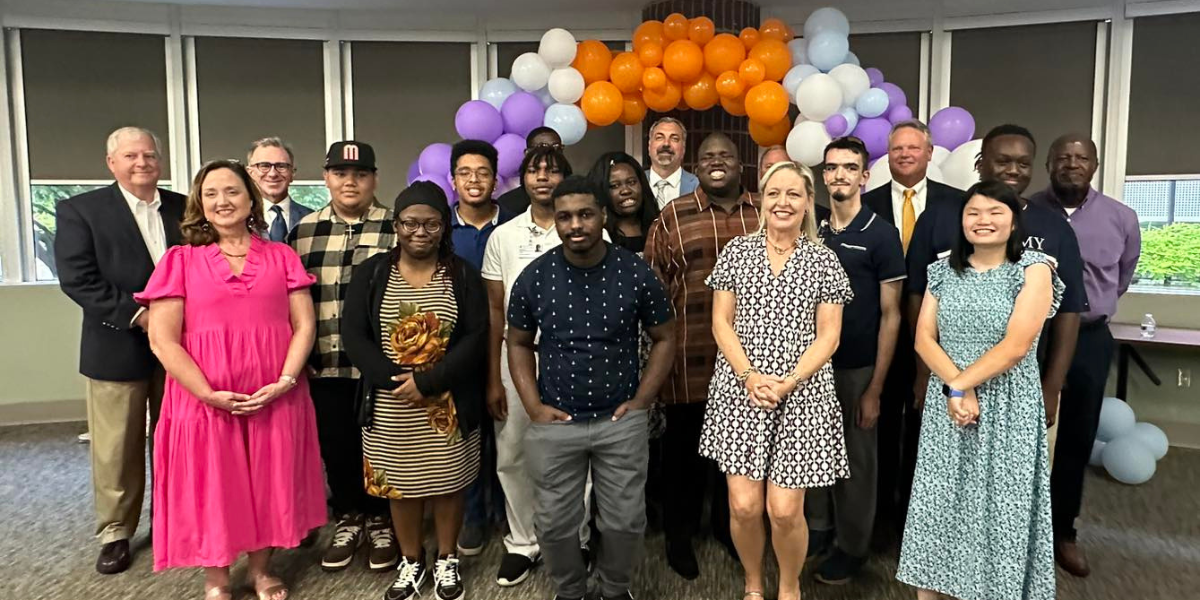 2023 Project SEARCH graduates finish with confidence following Spartanburg Medical Center internships
Ten accomplished interns took the stage during a graduation ceremony at Spartanburg Medical Center – Church Street Campus to mark the completion of this year's Project SEARCH program. 
Project SEARCH came to Spartanburg Regional Healthcare System eight years ago as the first in the state to adopt an internship structure specifically to teach independence and job-readiness skills to young adults with intellectual and developmental disabilities. 
These young adults worked in all areas of Spartanburg Medical Center through three 10-week internship rotations. About 30 departments within the hospital facility were represented in the program based on the experiences and opportunities the interns were a part of throughout the year. 
The graduation ceremony in May included remarks from Spartanburg School District 6 Superintendent Darryl Owings and an encouraging message from Jasper Sawyer, who was one of the first Project SEARCH graduates at SMC – Church Street Campus when he completed the program in 2016. 
"When y'all do anything, just give more than your 100% and the world could be a better place," Sawyer said. 
Families and friends were among the roughly 75 attendees to support and congratulate their loved ones on a year of hard work and personal growth. 
"Every internship has stretched her abilities and shown a lot more independence in things where we had questions over the last several years about what she can jump into. She has excelled way beyond what we thought," Brian Broadwater said of her daughter, Sophia Broadwater, 19, who was among the 2023 graduates. 
Sophia Broadwater said she hopes to be gainfully employed soon in a job that works with animals. 
"It was great just getting the job experience that we all need, especially with our special needs," she said. "I was really shy in the first place around people, but now that I've excelled, I have no problem." 
Leaders remarked on how confident the interns have become navigating their way around the hospital campus and helping others wherever there was a need. 
"They are so inquisitive," Spartanburg Medical Center President Phil Feisal said. "I fell in love with this group immediately." 
The 2023 Project SEARCH graduates were: 
Sophia Broadwater 
Kiana Brown 
Earnell Dyches 
Diego Escudero 
Stasha Hill 
Kevin Neri Salgado 
Jonas Regan 
J'Shun Taylor 
J'Adrian Webb 
Nigel Williams